New Public Hydrant, 2018 / 2022
Series of hydrant attachments

New Public Hydrant is a series of prosthetic devices that attach to fire hydrants in order to democratize access to water in New York City. These hydrant "hacks" propose a new relationship to public utilities and infrastructure in the city. The prototypes include bottle-fill stations, a multi-species drinking fountain, and a cooling sprinkler playground.

The "Water Is… Workshop" organized with the Youth Design Center in Brownsville, Brooklyn is a design jam that engaged with youth to design with water and infrastructure as a collective resource in the neighborhood. For the exhibition, playful concept designs from the workshop were translated and developed as full scale prototypes including a solar hot water station and a sprinkler boombox.

Current series of life size prototypes:
Sprinkler Boombox, 2022
Tei Carpenter and Chris Woebken with Chimere Francis

Solar Tea Station, 2022
Tei Carpenter and Chris Woebken with Isaac Scotland

Hydrant on Tap, 2018
Tei Carpenter and Chris Woebken

Hydrant for All, 2018/2022
Tei Carpenter and Chris Woebken


Workshop facilitators: Tei Carpenter, Emmanuel Oni and Chris Woebken
Public experts: Gerard Allison, Tymale Cuffie, Chimere Francis, Fatima Hassan, Destiny Jacobs, Jewel Johnson, Chimere Kinard, Aadithyan Mannarmannan, Tatiana Minto, Esteban Pacheco, Beyonce Reid, Isaac Scotland
With Support from: Brittany Bellinger, Ivi Lewis, Quardean Lewis-Allen
Project Team: Tei Carpenter, Chris Woebken, Arianna Deane, Ashley Kuo, Zeynep Ugur, Tanya Maneeintr
Thank you to curators Evangelos Kotsioris, Paula Vilaplana de Miguel and Martino Stierli
for including us in such great company and for the support.
Thanks to Fabien Caperan and A Good Plumber for the help and care in fabricating the works and hydrants on view at MoMA.
(1) Opening reception of the exhibition "Architecture Now: New York, New Publics." February 19–July 29, 2023. Photograph by Alycia Kravitz. The Museum of Modern Art, New York.
(3) Exhibition scene with Tei Carpenter


(2) Installation view
(4) Chris Woebken and concept designer Isaac Scotland

(3) Workshop facilitators with Tei Carpenter and Emmanuel Oni
(5) Solar Tea Station, 2022 Tei Carpenter and Chris Woebken with Isaac Scotland
****
The first version of the series was developed for the Water Futures show at A/D/O in 2018.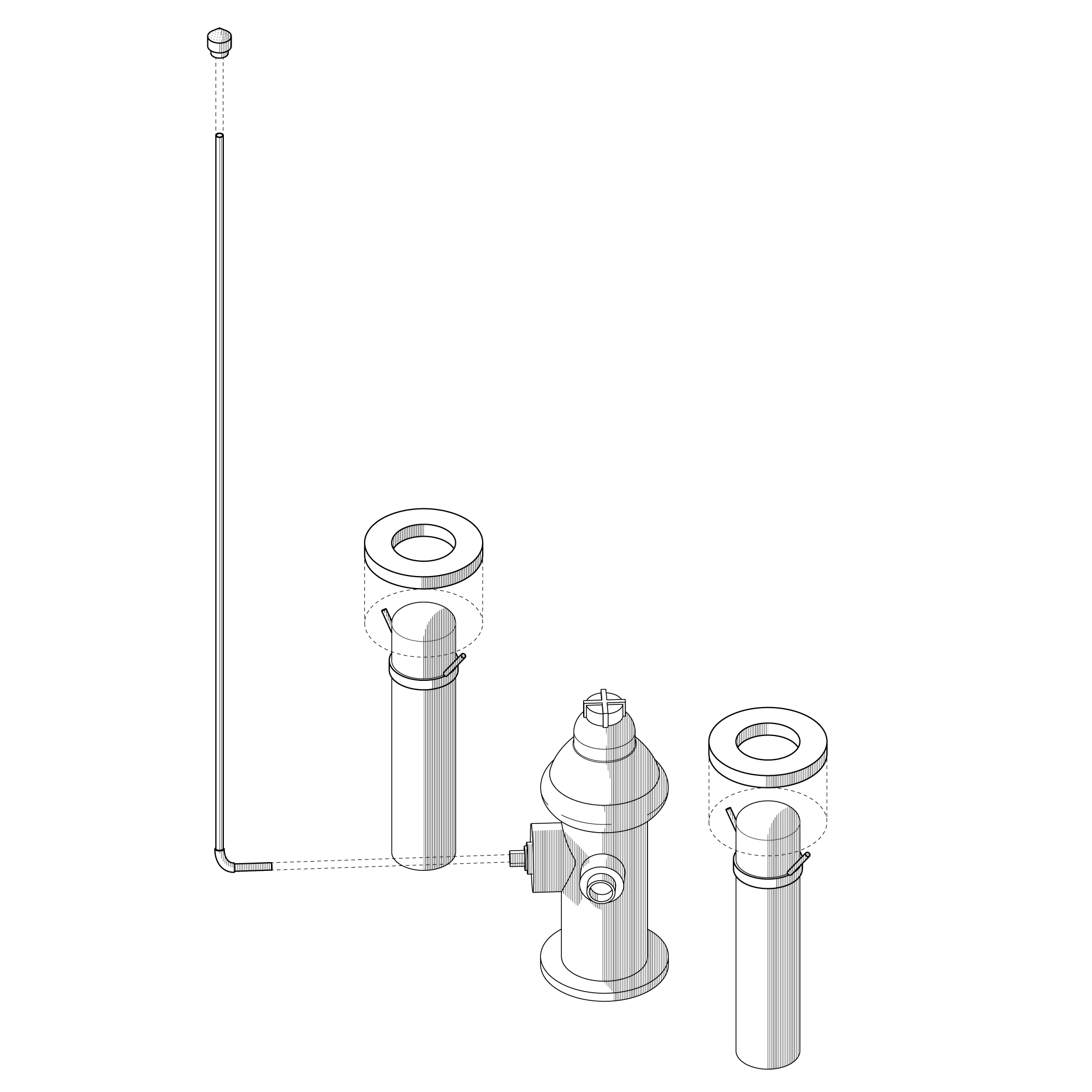 "Hydration Space" is an immersive microclimate and sprinkler in which visitors can relax and refresh.
"Hydrant on Tap" is a bottle fill station that monitors refills and prints out a footprint receipt to connect the implications of drinking local water to the global implications of drinking from plastic water bottles.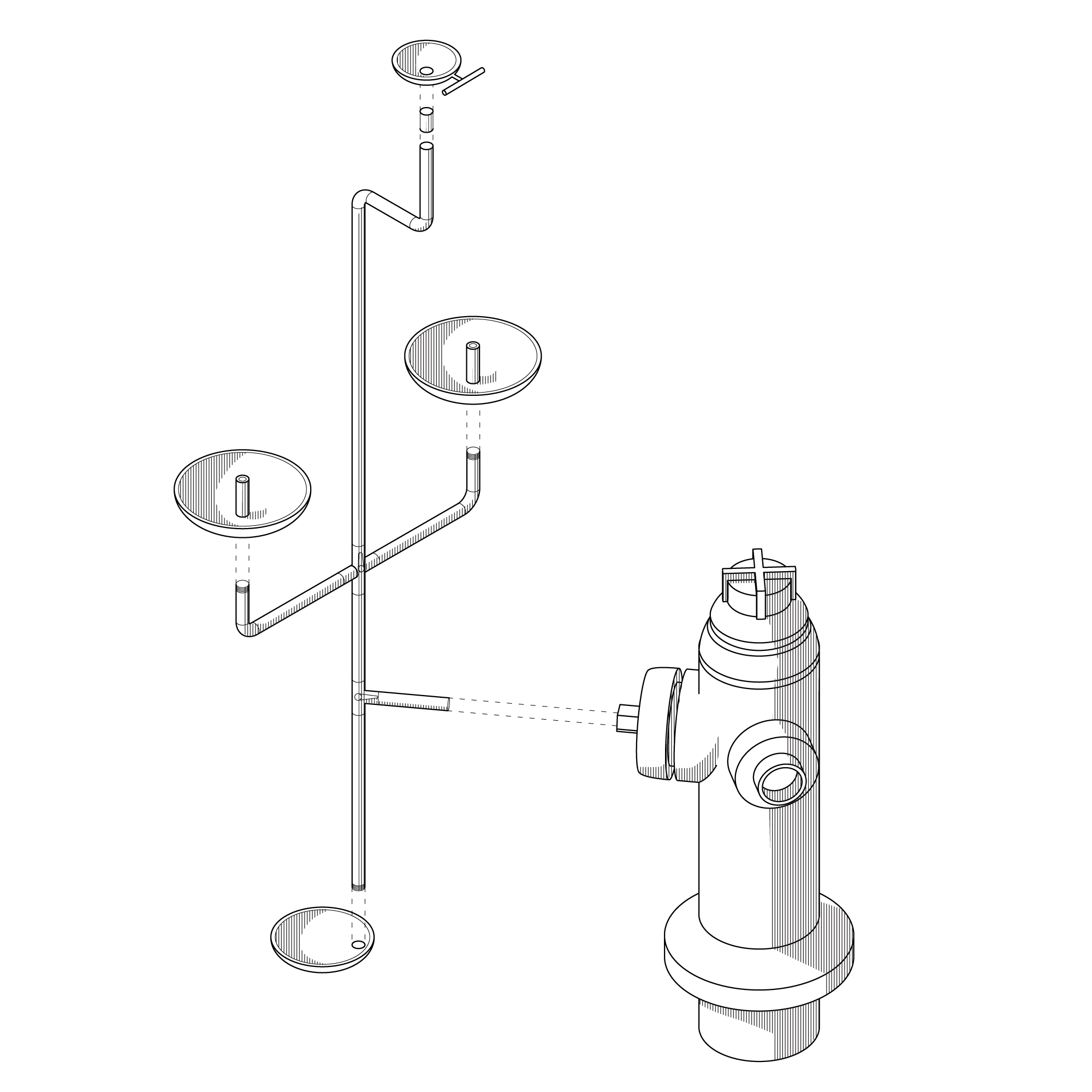 "Hydrants for All" is a water fountain for humans, pets, and other species.