New Public Hydrant, 2018
Series of hydrant attachments
In collaboration with Tei Carpenter







New Public Hydrant focuses on the fire hydrant as a vehicle to investigate the city's drinking water supply and emergency infrastructure, and explore possibilities to inspire new forms of public interaction through small-scale water infrastructure in New York City.

New York City is one of only five major cities in the country with water of good enough quality to not require filtration, yet many people still prefer to purchase filtered water in plastic bottles. Inspired by the NYC Department of Environmental Protection's "Water on the Go" program, where a fire hydrant is hooked up to create a collective drinking fountain, New Public Hydrant proposes a series of design probes into the fire hydrant. These "hydrant hacks" propose a gateway to reimagine our everyday experience with water infrastructure in the city and create renewed awareness about the city's water quality.

Commissioned by Jane Withers for the A/D/O Water Futures Research Program.

Project Team: Tei Carpenter, Arianna Deane, Ashely Kuo, Zeynep Ugur and Chris Woebken

Thanks to: A Good Plumber, Inc.

The installation includes a series of three 1:1 interventions into the fire hydrant: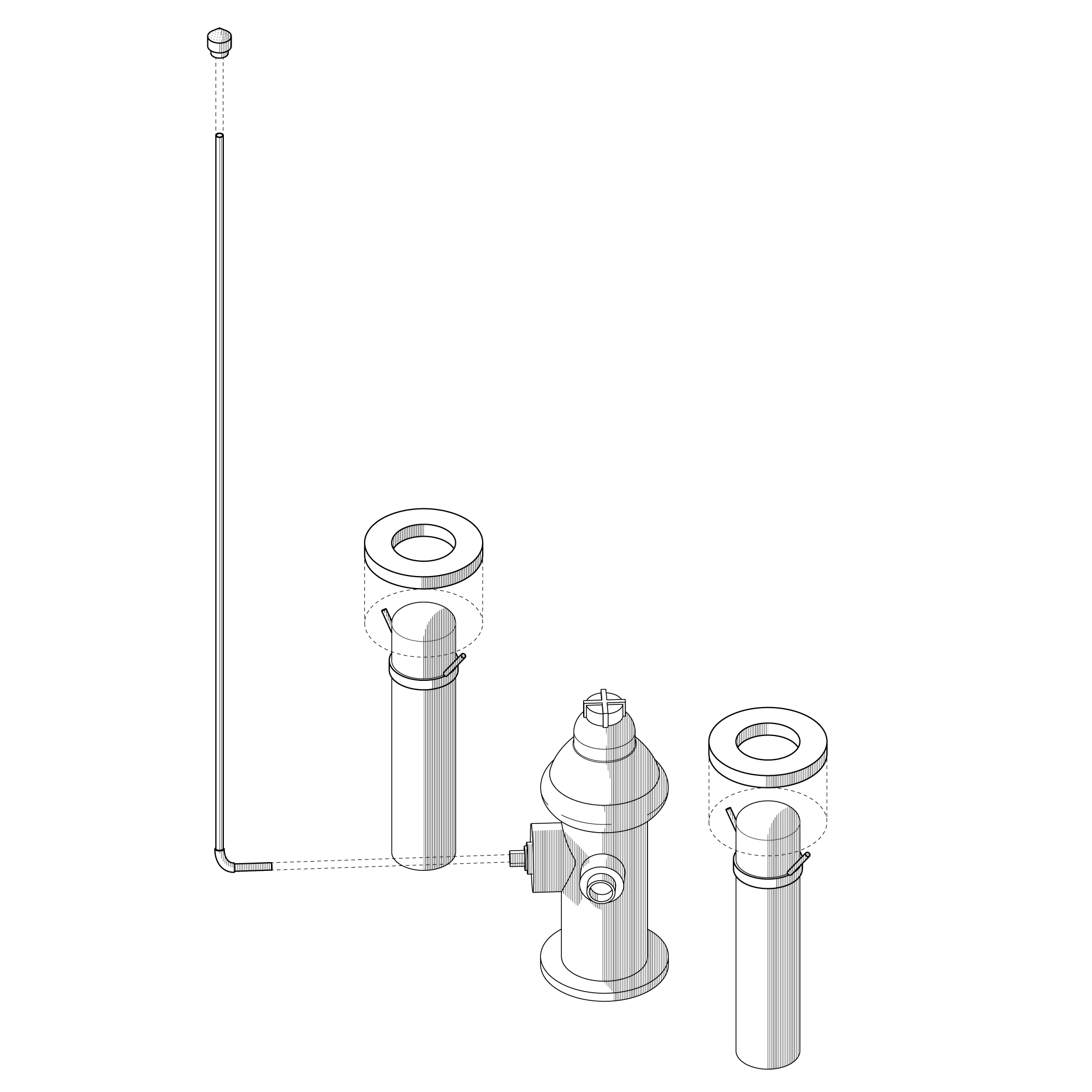 "Hydration Space" is an immersive microclimate and sprinkler in which visitors can relax and refresh.
"Hydrant on Tap" is a bottle fill station that monitors refills and prints out a footprint receipt to connect the implications of drinking local water to the global implications of drinking from plastic water bottles.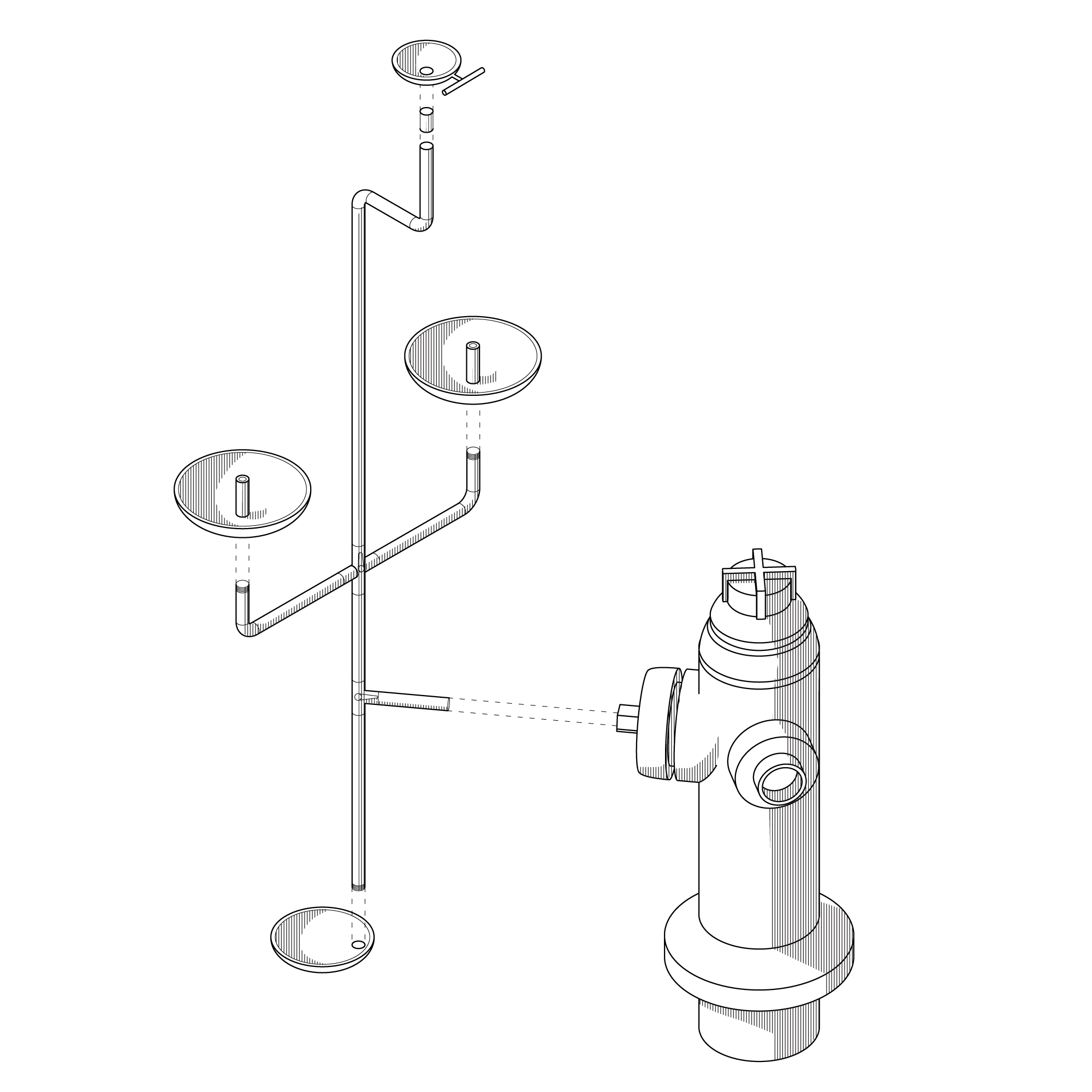 "Hydrants for All" is a water fountain for humans, pets, and other species.