Intentional Estates Agency, 2019
In collaboration with Tei Carpenter, David Knowles, Jesse LeCavalier, Julia Pyszkowski, Dan Taeyoung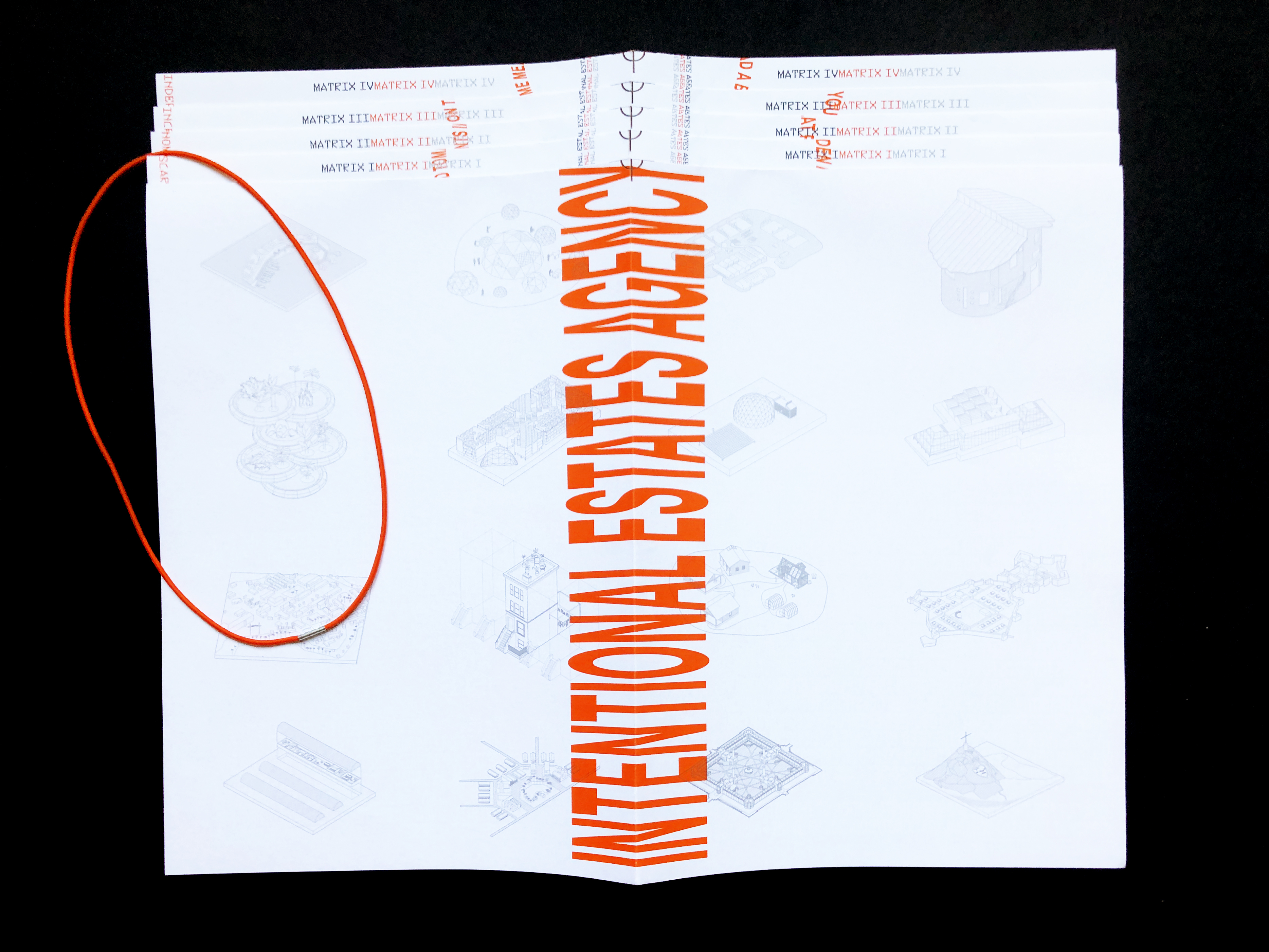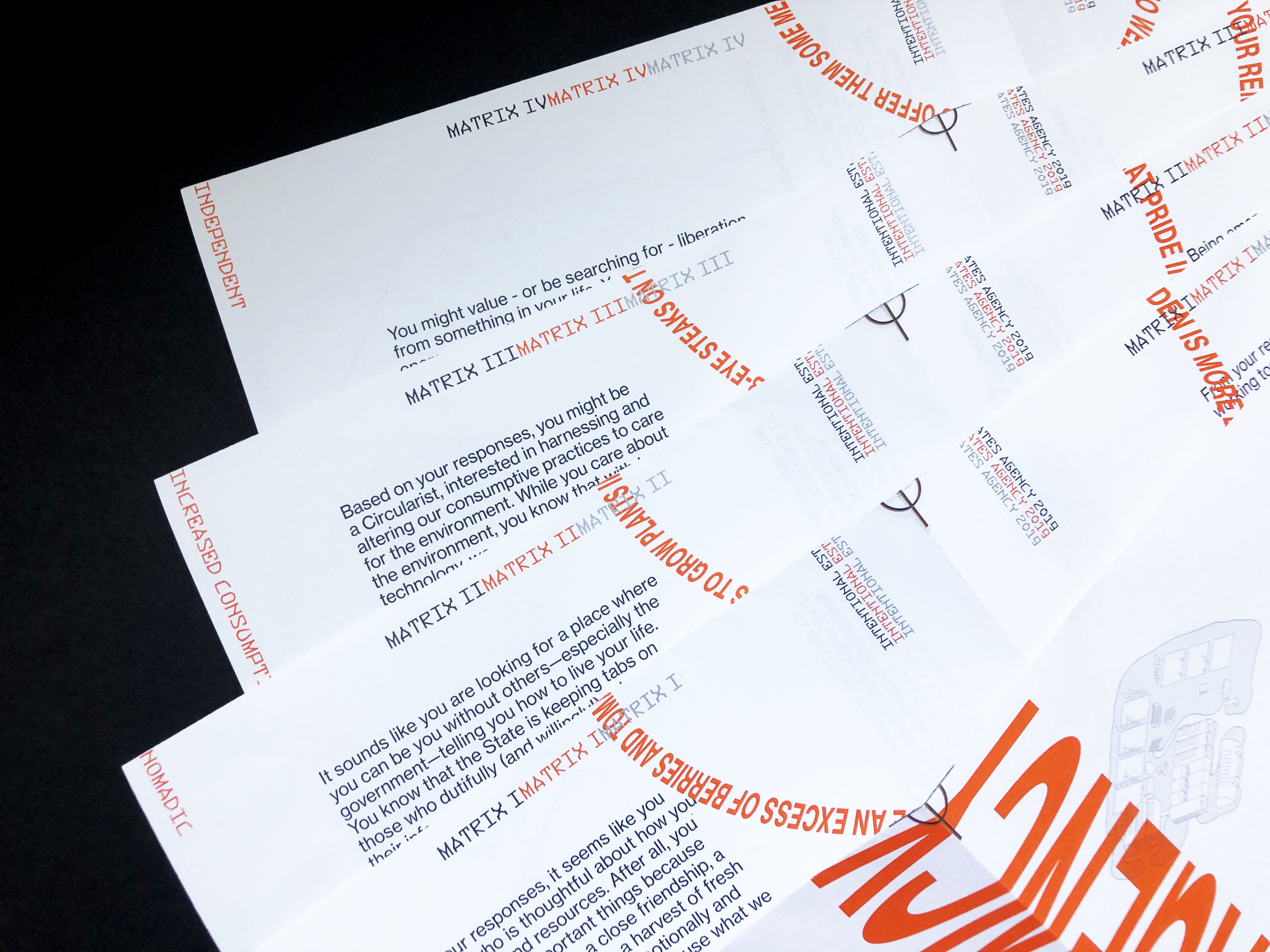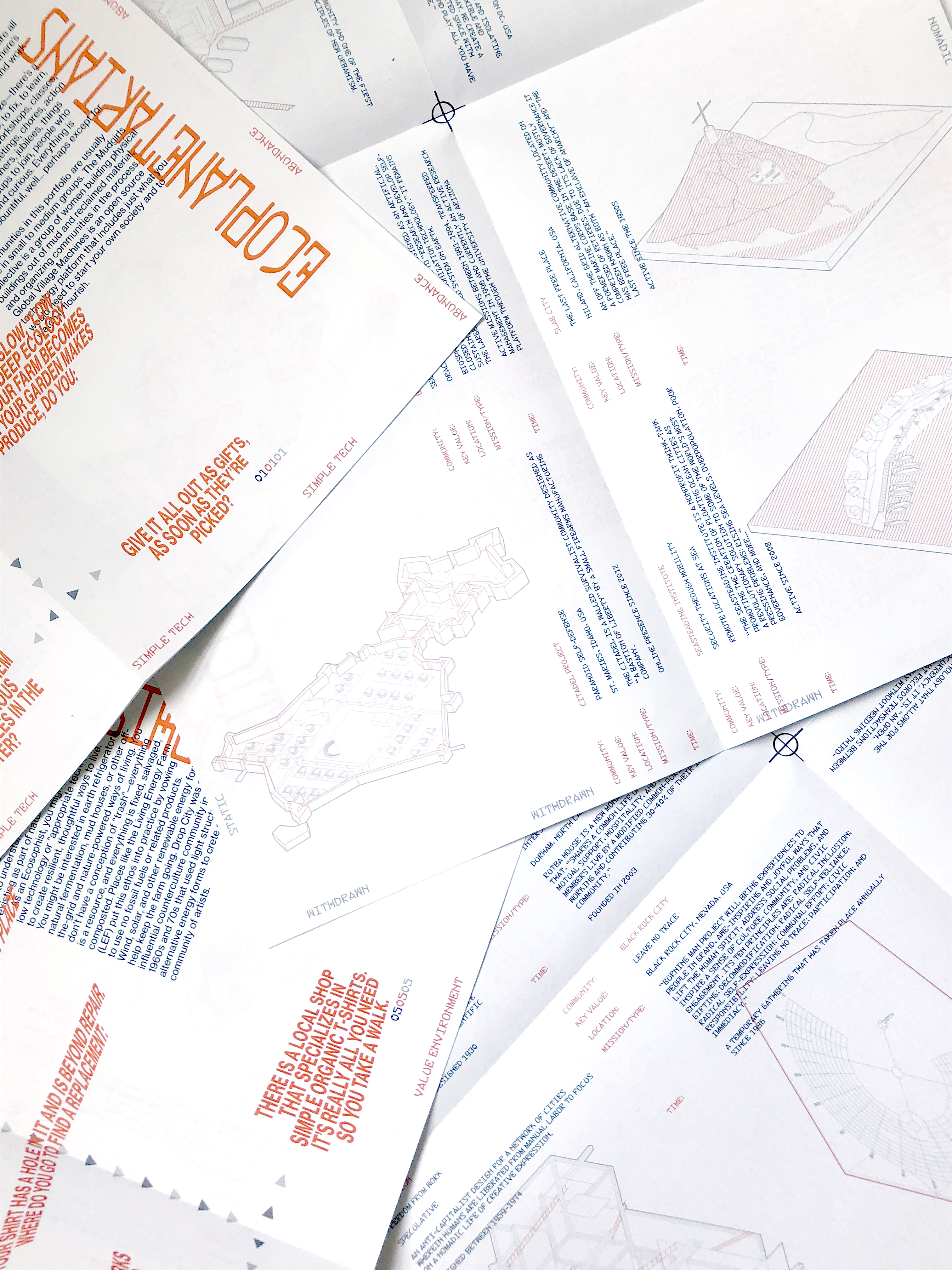 The Intentional Estates Agency [IEA] adopts and modifies the mechanisms of desire and commodity logic of a real estate agency to engage issues of degrowth. It offers a brochure of sixteen portfolios of degrowth options that draw from a catalog of historical, contemporary and speculative intentional communities and social experiments from around the world. Rather than an emphasis on cost, location or square footage, these portfolios foreground, for example, communal metrics, platforms for collective sharing, and resource management.

Designed as an interactive questionnaire, the brochure prompts participants to discover a portfolio that might be suitable for them as a means to consider new forms of value outside of current habits, behaviors and the status quo. Participants navigate through a series of questions that pose value-based dilemmas towards four areas of concern (Environment, Labor, Mobility and Technology). Once in a matrix for an area of concern, participants are guided through another set of value-based questions towards a unique portfolio which houses exemplary (or counter-exemplary) degrowth case study options. The IEA supports the need to locate alternative pathways out of a paradigm of limitless growth and expand an empirical understanding of how design can support new forms of society and value systems.

Project Team: Tei Carpenter, Jesse LeCavalier, Julia Pyszkowski, Dan Taeyoung, and Chris Woebken
Graphic Design: David Knowles, IDK

The Intentional Estates Agency is presented on the occasion of the 2019 Oslo Architecture Triennale, "Enough: The Architecture of Degrowth." The project is generously supported by Dean Amale Andraos and the Columbia University Graduate School of Architecture, Planning and Preservation (GSAPP).

Look out for the corresponding installation of the Intentional Estates Agency at the Oslo Central Station to coincide with the finissage of the 2019 Oslo Architecture Triennale.