Alternative Unknowns, 2015
a project by The Extrapolation Factory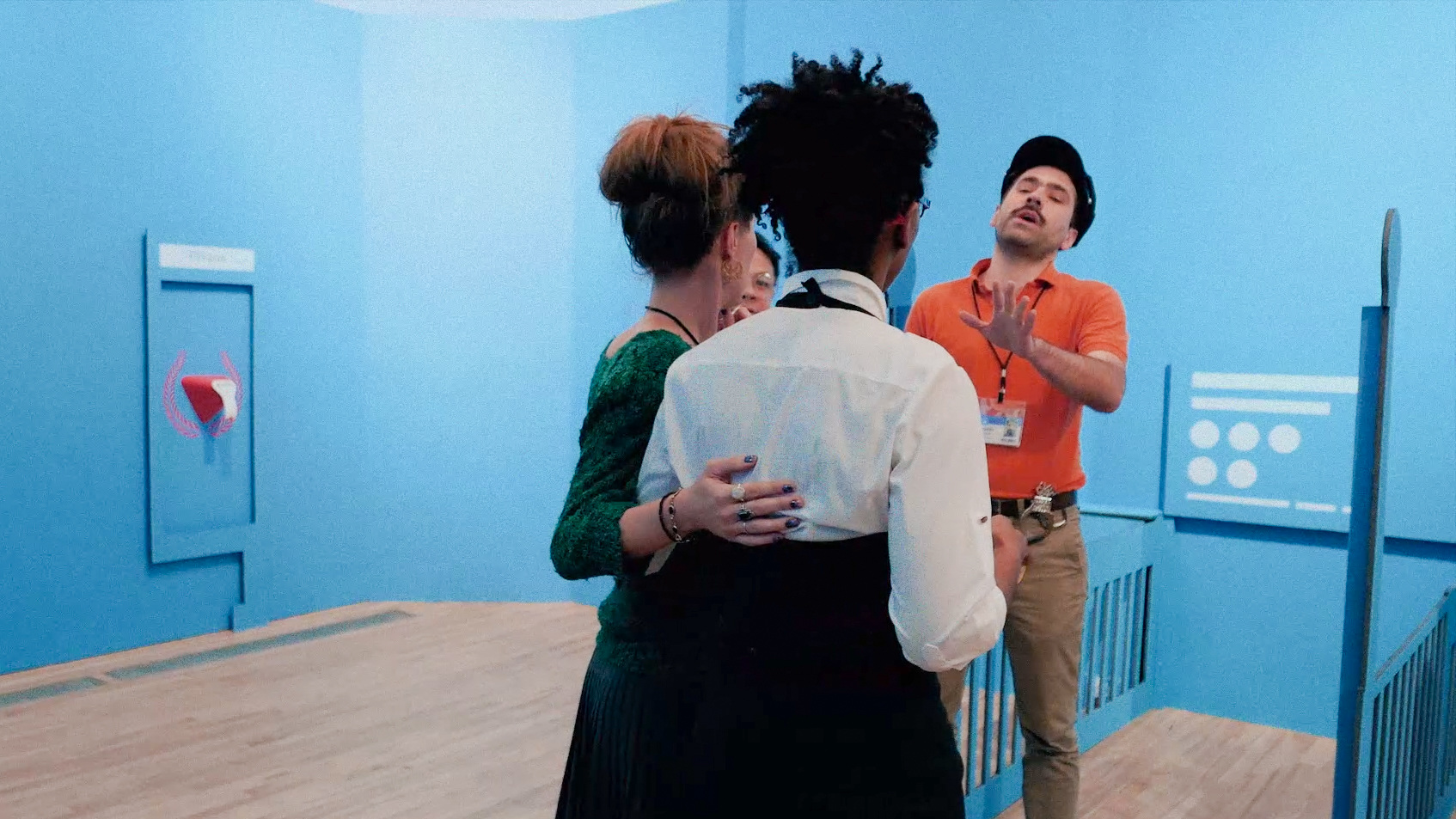 The Extrapolation Factory, in partnership with New York City Emergency Management, assembled a group of New York City-based practitioners to create a simulator for pre-enacting possible emergency scenarios. The team was invited to a conversation with NYC Emergency Management, focusing on critical issues facing the city.

The team members used the content of the discussion to inspire a fictional emergency script, seven speculative artifacts for emergency preparedness and a theatrical simulation space for enacting an emergency. The objects created were installed in the simulation space, which served as a stage for a series of four improv performances by actors who interpreted these emergency preparedness objects and the multiple potentials for how they could be used.
Commissioned through the apexart Open Call and produced by Elliott P. Montgomery and Chris Woebken

Design assistant: Emma Verhoeven

Simulation Script: Tim Maughan

Artists & Designers: Nanu Al-Hamad, Isaac Blankensmith, Fabien Caperan, Fernando Cremades, Matt Delbridge, Sam Hart, Dr. Natalie Jeremijenko, Matt Jones, Clay Kippen, Lost Cause Inc., Miriam Simun

Performers: Kevin Alvir, Zenzele Cooper, John Peery, Candace Thompson