Animal Superpowers, 2007
Series of wearable devices
In collaboration with Kenichi Okada


Animals have senses beyond human experience, for example, they feel approaching tsunamis through low frequencies humans can't detect. Birds are able to orient their flight patterns by sensing geomagnetic fields. Another example is how ants can communicate through smell, through detecting trails of other ants by pheromones. Curiosity is one of the major desires of children. We wondered how we could approach these amazing phenomena through design and make the mystery of animal superpowers accessible for us to question and imagine.

ANT APPARATUS, 2008
The ant apparatus allows you to feel like an ant by magnifying your vision 50x through microscope antennas. It allows you to 'see' with your hands and to dive into a secret and hidden world.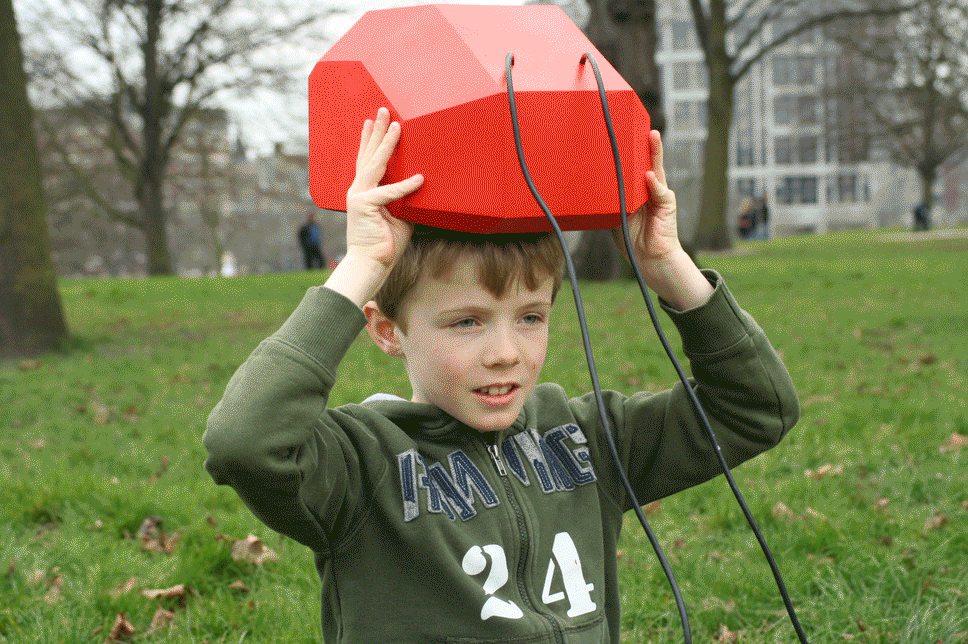 BIRD DEVICE, 2008
The bird device, which uses a GPS system and vibrates when you're oriented in a certain direction, say towards an ice cream shop, home, or your pet. It approximates birds' detection of geomagnetic fields to find their way.

GIRAFFE DEVICE, 2008
The giraffe device acts as a child to adult converter by changing your voice to lower octaves and raising your perspective by 30cm. Kids can suddenly see on the same level as adults, allowing kids to experience a new perspective.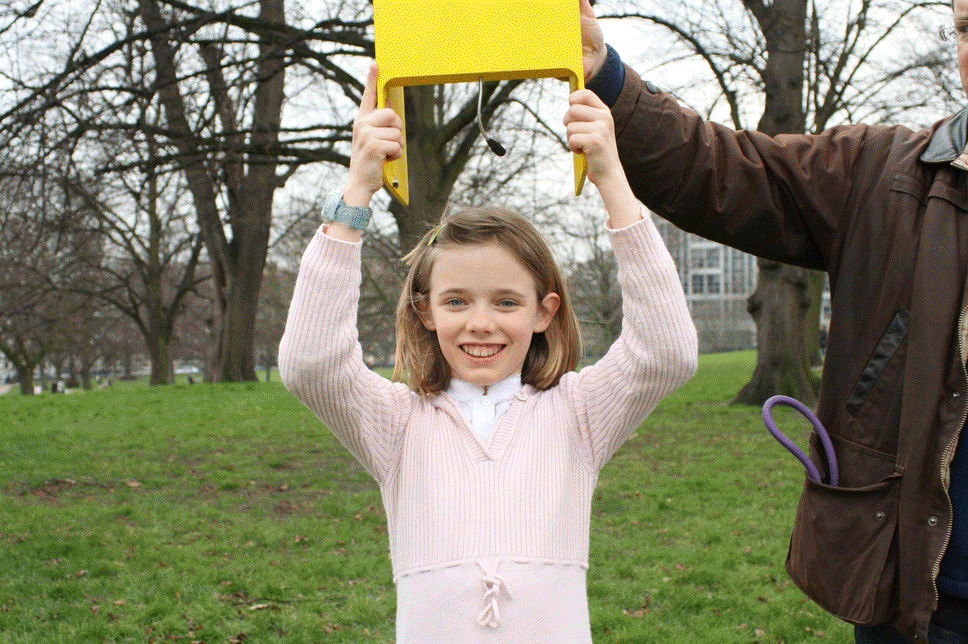 BAT VISION GOGGLES, 2015
The bat vision goggles allow you to tap into the ultrasonic spectrum by making it audible to humans. Once you are facing a bat flying at night you will hear their beautiful ultrasonic echolocation patterns hunting for insects.